Bill Bixby would have been 79 today. Sadly, the talented actor, director and (by all accounts), genuinely nice guy, died in 1993 at the too-young age of 59. Bill starred in some of my favorite TV shows and my formative years were spent "hanging out" with many of his incarnations. In honor of his birthday, let's look at a few of them:
My Favorite Martian - Bill starred as reporter Tim O'Hara in this mid 60's sci-fi comedy. The great Ray Walston co-starred as Uncle Martin, the Martian. How cool would it be to have a real-live martian as a roommate?
The Courtship of Eddie's Father - as widowed magazine publisher Tom Corbett, Bill was the hippest dad on TV in the early 70's.
The Magician -At one point during my early adolescence I wanted to be a crime-solving stage magician/playboy/philanthropist like Anthony Blake, the character Bill played on this crime drama that aired during the 1973-1974 season.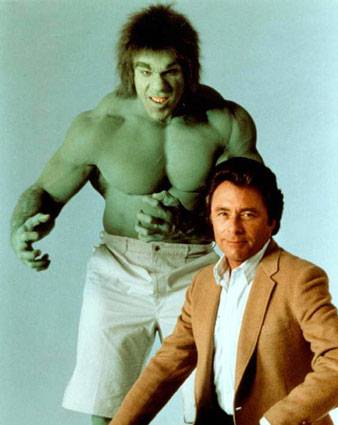 The Incredible Hulk - Bill is probably best remembered for his starring role as David Bruce Banner, a guy who suffered from anger management issues in this long running drama. "Don't make me angry. You wouldn't like me when I'm angry."